I make granola bars pretty often, and while I love my regular recipe, it has lots of ingredients and there's chopping involved and well, frankly, sometimes…
Ain't Nobody Got Time For That!
So, this is my quick go to for snack bars in a jiffy!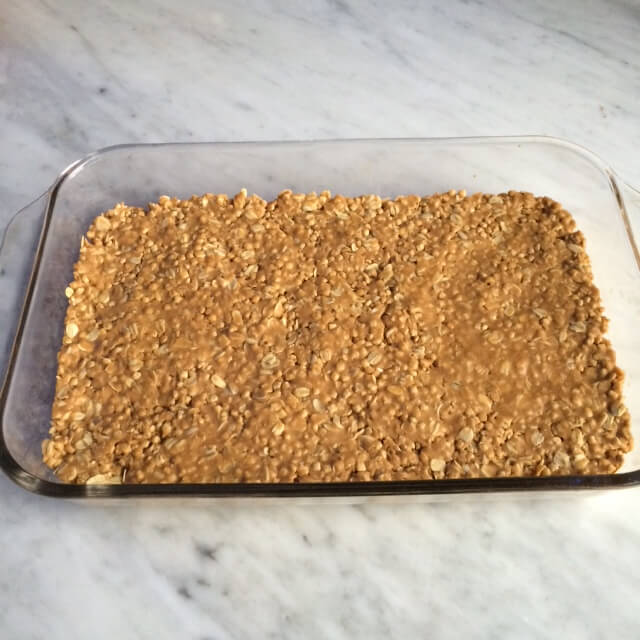 They cool almost instantly so they are ready in a flash, and they hold together really well (due to the fact that they are nearly 1/3 peanut butter)!
After I cut them:
I immediately place half of them in snack sized ziplock bags or a reusable togo containers so they are ready for school lunches or grab and go after school snacks between activities.

I place the other half in a Tupperware container to be eaten at home or placed in larger containers (like easy lunch boxes) Prepping them right away cuts down on prep time later on (like while rushing to sports or packing lunches in the mornings).
Also, these are so popular at my house that if I leave them in the pan they will be gone within a day or two. Hence the pre-packing idea!
So – need a snack for your after school activities today? Whip up a batch of these bad-boys and lemme know what you think in the comments below, I love learning from other mamas.
XO,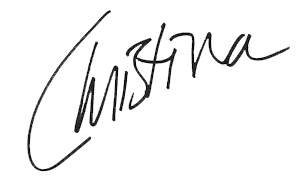 Quick No-bake Granola Bars
2016-02-14 11:20:54
Ingredients
2 cups peanut butter (or nut butter or sunbutter of choice)
½ cup brown rice syrup, maple syrup or honey
1 ¾ cup gluten free rolled oats
2 cups Enjoy Life Crunchy Flax Cereal
½ teaspoon salt
1 teaspoon vanilla
Instructions
1. In small sauce pan combine peanut butter, rice syrup salt and vanilla.
2. Heat wet ingredients on low until combined (should be the consistency of mud).
3. Place dry ingredients in large mixing bowl and stir until combined.
4. Pour peanut butter mixture into dry ingredient bowl and stir until combined.
5. Place mixture into 9 x 12 pan and press down until evenly spread out.
6. Allow to cool (place in fridge or freezer for 10-20 minutes for immediate cooling.
7. Cut into 2-3 inch squares (depending on the ages of your kiddos (aka, based on their appetite) and serve!
Christina Neuner https://www.christinaneuner.com/