Fall in Maine – ahhhhhh…
It literally encompasses all five senses.
I can touch the apples on the trees.
I can hear the rustling of the leaves beneath my feet.
I can see the colors of the trees change before my eyes.
I can smell the crisp fall air on the walk to the bus stop in the early morning.
And one of my favorites – I can taste all things pumpkin – everywhere, everyday.
I love pumpkin – and my guess is you do too. Seeing as how every store from Starbucks to Trader Joe's to Target sells out of all things pumpkin pretty quickly each fall.
At our house we basically go pumpkin crazy in the fall – lots of gf pumpkin baking and LOTS of quick and easy pumpkin oatmeal! My kids love it so much that I make a double batch and it is almost always gone!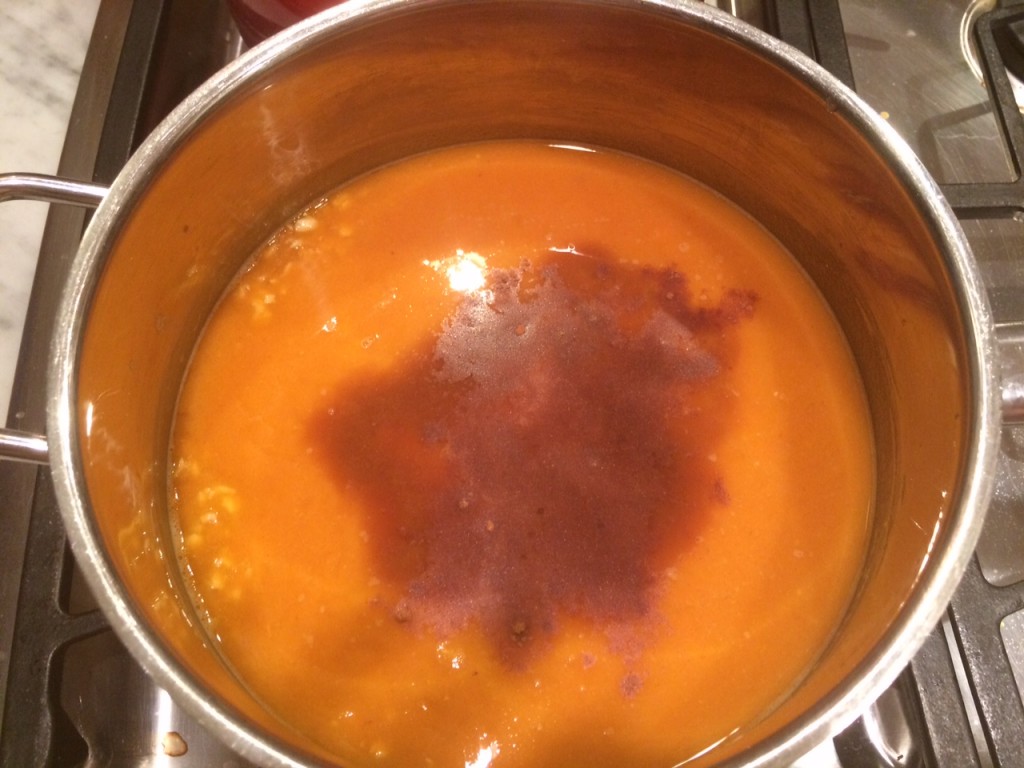 Sometimes I limit the kids to one bowl, so that I can use the rest for their lunches and then they each get a bowl for breakfast and some for school. It's actually uber efficient because it's already hot, so all you need to do is literally scoop it into the thermos. I love these thermoses. They are indestructible and keep things hot or cold for hours.
Oatmeal is perfect brain and belly food that will hep your child's growth and development.
Click To Tweet
Oatmeal is so good for their little bellies and brains (and for yours). It's full of fiber (soluble and insoluble) and helps to lower cholesterol. By adding the pumpkin, you are adding additional fiber and more than a serving of veggies in every bowl. Better than cereal and just as easy – fo sho!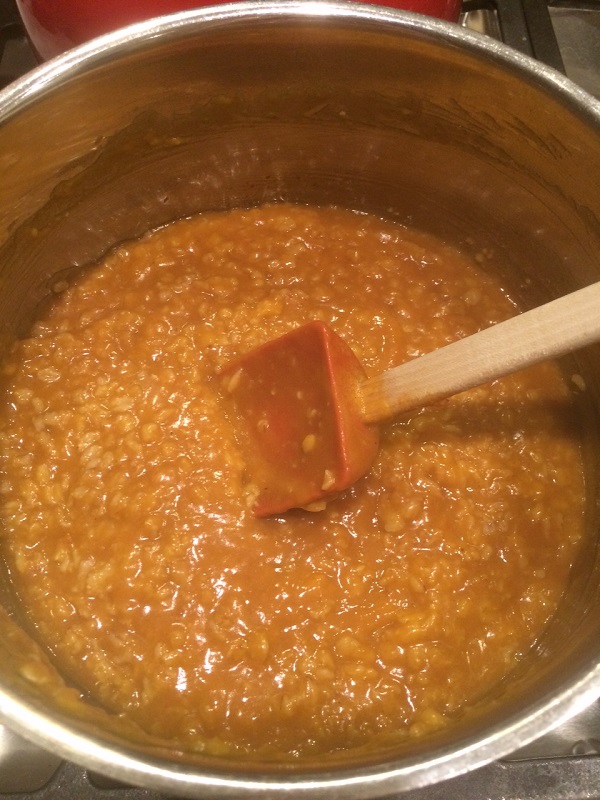 And by easy I mean, E.A.S.Y.
Easy-peasy-lemon-squeezy.
You literally dump all ingredients into the pot and cook for 10-15 minutes, add maple syrup to taste and breakfast is done! All you need to do is stir occasionally. I normally get it going then finish packing lunches, filling water bottles or any other morning chores that need to be done and before I know it, it's done.
Quick mama tip – add the maple syrup to the pot at the end of cooking.
Flavoring it yourself allows for control of the added sugar. I don't know about your house, but at mine, letting the kids add their own is a recipe for disaster! The bowls will be 90% syrup and 10% oatmeal!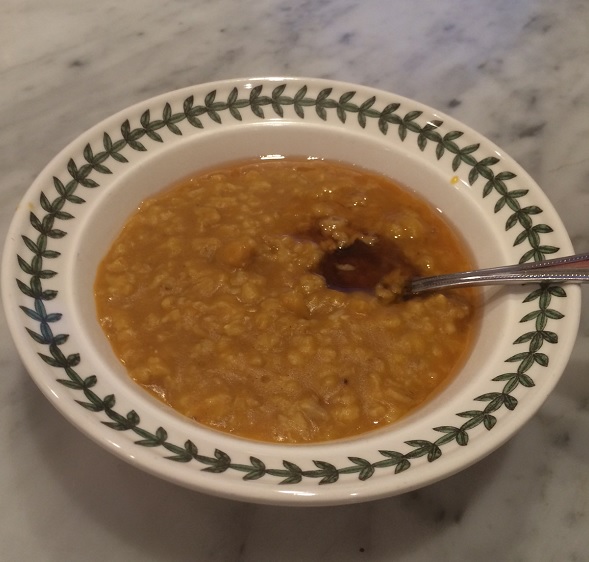 Are you ready to give it a try? Whip some up tomorrow morning and let me know what you think in the comments below, I love learning from other mamas!
XO,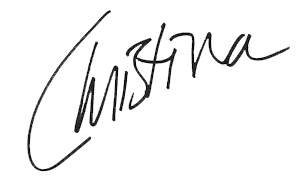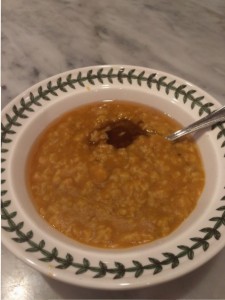 Gluten Free Pumpkin Oatmeal
2015-10-30 08:36:09
Ingredients
1 15 oz can pumpkin
2 cups Rolled Oats (Gluten Free if needed)
4 cups water
1 tbsp pumpkin pie spice (or 1 tsp cinnamon & ½ tsp nutmeg)
1-2 tbsp vanilla
⅓-½ cup maple syrup (to taste)
Instructions
1. Place all ingredients (except maple syrup) in pot & stir until combined.
2. Cook on medium for 10-15 minutes until oats are tender.
3. Add maple syrup to taste.
4. Serve and enjoy.
Christina Neuner https://www.christinaneuner.com/