What do Pasta Salad – and 1970's have in common?
They are both back in style!
You probably think of pasta salad as a mayo-filled, non-health food that you mother or grandmother made for family reunion.
Well no longer mama – I'm bringin' it back – in an all new (yet-completely not-new) way!
Pasta salad is a staple in our house and a go to for an easy prep meal, as well as a clean out the fridge meal.
I add tons of veggies, mix with homemade salad dressing or an organic Italian dressing (or whatever you dressing you like for that matter) and serve it over greens and voila! You have a super easy, super fast meal that will give you and your family tons of energy.
I love it because:
It's easy to make.
It's fast to prepare.
It's packed with nutrition (and my kids have no clue!).
My kids love it because:
They can add any veggies they choose.
Its colorful.
It's not hot so they can dig in right away.
It's uber-yummy!
Are you in?!
Wanna know how I do it? Well, here goes…
Remember, I have two little celiacs at my house so we choose brown rice spiral pasta (I find that spiral pasta holds dressing and even little pieces of veggies the best).
While you can use any pasta you choose in this recipe I urge you to stay from glutenous pasta because gluten causes inflamation (which is the root cause of most chronic diseases), as well as corn pasta, because most corn in this country is genetically modified.
If you choose gluten free pasta, remember to:
Stir the pasta throughout the cooking process to make sure that it doesn't stick together.

Cook the pasta al dente (to keep it from falling apart and turning to mush)

Rinse well with cold water before adding to salad recipe (this reduces the starch on the noodles and prevents them from being "slimy" as my kids say).
Ready to cook?! Me too!
Boil water and cook pasta according to package directions (if making gf, remember my tips above).

Cut up your favorite family green. Ours is currently Romaine, so I will chop 2-3 heads for five of us. If your favorite is mixed greens, go for it!

Chop any fresh veggies that your kids like that you have on hand. I use ½ to one cup of each veggie I choose. . Our favorite veggies include:

fresh tomatoes (cherry or slicing)

celery

carrots

peppers (any color or colors you like)

green beans

cauliflower

asparagus

zucchini

summer squash

cucumbers

olives (any kind your family likes)

Rinse cooked pasta salad well in cold water.

In large bowl combine fresh veggies (except salad greens) and noodles and mix until combined.

Add dressing, salt and pepper to taste. I normally start with ⅓ cup dressing and add more until desired taste.

Chopping tips:

I take things like broccoli and cut the stalks into slices so the kids don't know it's broccoli and the florets into tiny little pieces so they fall apart, that way they get attaches to everything and the kids don't even notice them

Cut everything so it's bit sized and way smaller than the noodles. You want it to be easy to get the veggies on their forks.
My best trick is to serve the pasta salad is serving it on a bed of greens and before the kids can have seconds they must finish all of the greens in their bowl. So – not only do they get veggies in their pasts, but also the greens.
Before they even know it – our kids have eaten 2-3 cups of romaine, 1-2 cups of rainbow veggies and about a cup of cooked rice. It's more like a salad with a few noodles. In the end, they are thrilled and so is mommy.
It's an uber simple meal that my kids always love and I hope yours do too!
Do your kids like pasta salad? Try it today and lemme know how it goes in the comments below, I love learning from other mamas.
xo,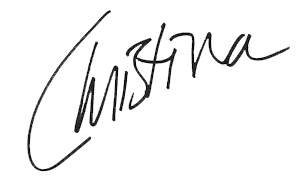 Pasta Salad
2015-09-24 17:24:36
Ingredients
1 16 oz. bag gf pasta (we use Trader Joes rice spirals)
1 can organic black or green olives
2 large tomatoes diced (or one small pint grape tomatoes)
1 cup broccoli chopped (I chop it rather small to avoid little fingers picking it out!)
2 large carrots diced (ot 10 baby carrots)
1 colored pepper of choice diced
1 cup of celery diced (remember the leafy parts are edible and have great flavor)
1 cup green pepper diced
3 whole dill pickles diced
2 heads romaine lettuce chopped
1/2 - 3/4 cup salad dressing (homade oil and vinegar or whole foods 364 organic Italian)
Salt and Pepper to taste
Instructions
1. Cook pasta according to package directions
2. Chop all veggies (except romaine) and add to large mixing bowl
3. Drain pasta and rinse in cold water
4. Add pasta to veggies in mixing bowl
5. Pour salad dressing over and mix to coat entire bowl
6. Chop romaine and place in separate serving bowl
7. Serve by placing lettuce on bottom of bowl and scooping pasta salad on top.
8. Eat and Enjoy!
Notes
Our family is on a Romaine kick, but serve over whatever greens your kids are into - baby spinach, romaine, arugula, mixed greens, whatever floats your boat!
Additionally, this is just a guide, use whatever veggies your kids like - just aim to make the dish at least 50% veggies, 50% pasta.
Christina Neuner https://www.christinaneuner.com/