Have you ever made watermelon juice? If not – giiiiiirl you have been missing out!
At our house we go through about four watermelons a week. My son is obsessed and pretty much refuses to eat anything other than watermelon.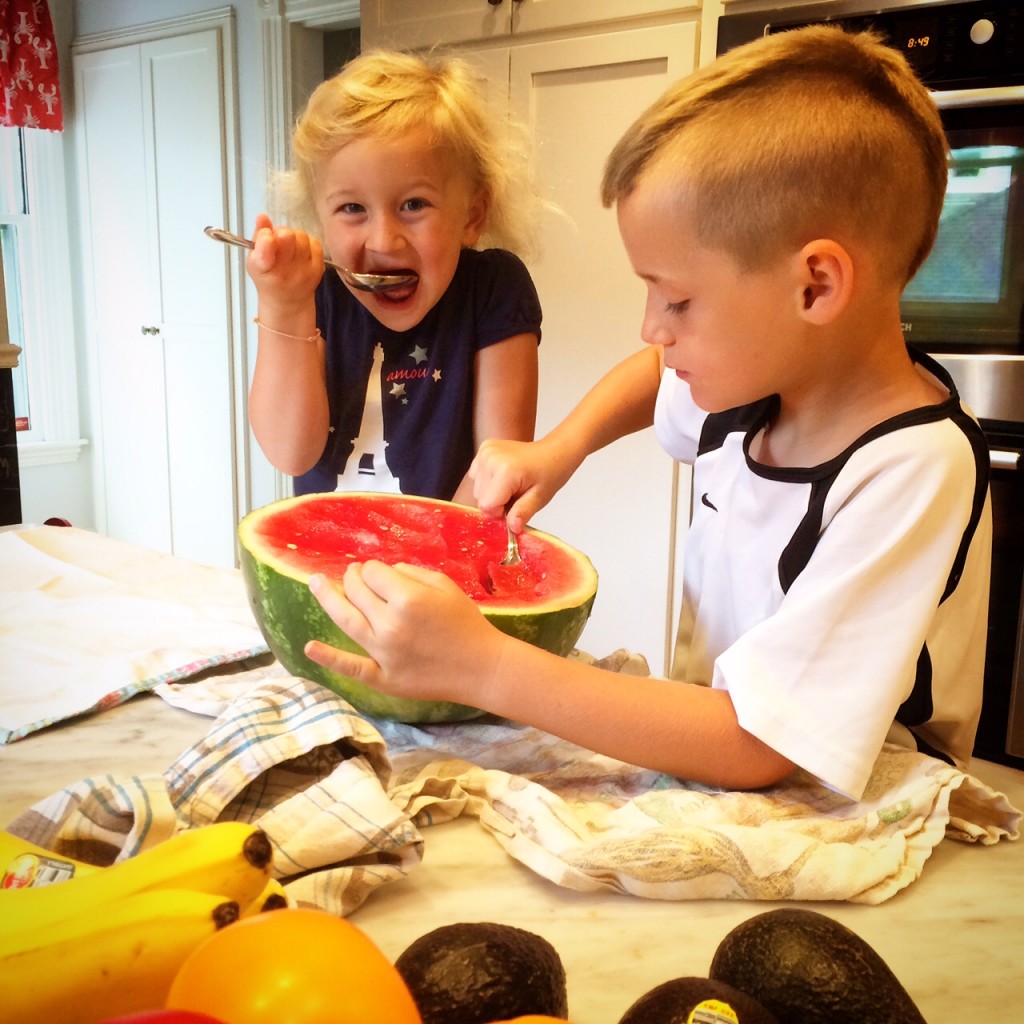 While I am happy that my kids are so into such a hydrating fruit (it's about 92% water), I hate that there is so much waste when I am finished cutting one. I literally have as much compost as I do actual edible watermelon!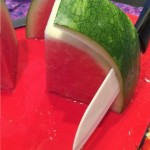 Lucky for me, I learned a few years ago that you can actually juice the whites of the watermelon. You remove the dark green skin and juice the whites that are left. I leave a little pink on it because, let's face it, the kids always complain when there's a speck of white on their beautiful pink watermelon anyway, so why not juice it and make a treat for me?!
One watermelon gives me almost two whole quarts of juice. Because I am a busy mom, I normally wait until I have two rinds and then I will end up with 4 or five quarts.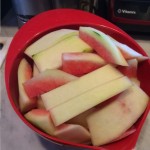 For those of you who juice you know that juicing is amazing, but can be a pain, with lots of chopping and it can be expensive. Here you are using something that you would otherwise discard that is already prepped, a lime and some mint. Uber cheap!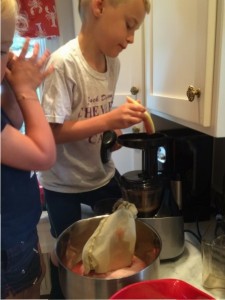 And because you always ask… my favorite juicer is the Omega VRT350 Juicer. However, it is pulpy, so I strain it after I am done juicing. But… remember the best juicer is the one that works best for you! My first juicer was a Breville and I love it, but the juice oxidizes quickly, so I upgraded to the Omega VRT350 Juicer because the juice lasts 3 days and for a busy mama juicing in batches is practical!
Don't have a juicer, no worries, throw all of the ingredients in a high speed blender and the strain through a nut-milk bag!
This juice is one of my favorites - tastes like a cocktail in a mason jar! You will be hooked - I promise you!
Click To Tweet
This is my favorite recipe, but sometimes I switch the mint to basil or throw in a thumb full of ginger.
Make it the way you will love it and enjoy!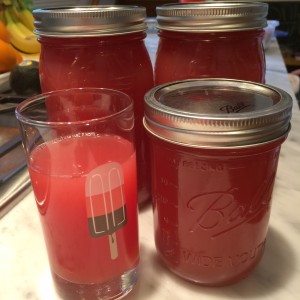 Watermelon Juice Cocktail
2015-08-25 10:53:07
Ingredients
Rind of one watermelon (green skin removed) with some pink left on it.
Juice of one lime
5 sprigs of mint
Instructions
1. Run watermelon rind, lime (peel removed) and entire sprigs of mint through juicer.
2. Pour into airtight mason jars (remember to fill to the top to prevent oxidation) and store in the fridge for as long as your juicer recommends or enjoy on the spot.
Christina Neuner https://www.christinaneuner.com/
Now go juice some watermelon, pour it into your favorite fancy glass and grab an adirondack chair in the sun, put your feet up and enjoy – you deserve it mama!
What's your favorite juice? Let me know in the comments below.
xo,