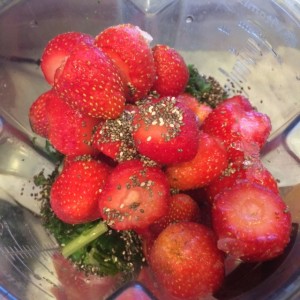 Everyone loves strawberry-banana flavor. It's always a top pic with everything from yogurt to candy to smoothies. So why not give them what they love?!
Adding the spinach gives them their daily greens filled with vitamins, minerals and protein. Yes – there is protein in spinach – anyone remember Popeye?
Smoothies are fast and easy, so whip one up tomorrow and let me know how it goes, I love learning from other mamas!
XO,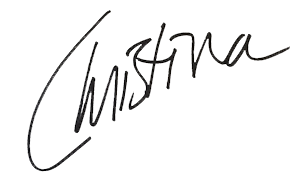 Strawberry Banana Smoothie
2015-10-28 08:00:11
Ingredients
2 Frozen bananas
1.5 cups frozen strawberries (with tops)
1 orange
2 cups fresh spinach
1-2 cups water (add until desired texture)
Instructions
1. Add spinach, 1 cup water, and orange to blender until smooth
2. Add remaining ingredients and blend.
3. Add remaining water until desired texture is achieved.
4. Pour in fancy glasses with straws and serve.
5. Give yourself a pat on the back - you did a great job mama!
Christina Neuner https://www.christinaneuner.com/