As a self-proclaimed vegan-light family, we don't often eat meat at our house. However, growing up with meat at every meal, I often look at what I am making for dinner and search for something to replace the "meat" section on my perfectly portioned dinner place (you know the color-coded ones that they have hung up in doctors offices).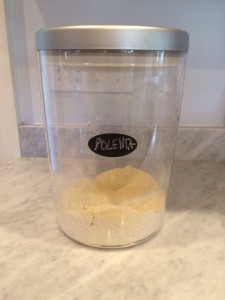 Polenta is one of my go-to's for that! I never grew up eating it and when I did first learn about it, it seemed way too complicated and nothing I would ever attempt.
As time when on, I started eating it out more and more, but it always had butter and often milk too. For many years we were just as strict dairy free as we were gluten free, so polenta was a no-go.
Then, one day, I saw someone make it on some cooking show… and it looked so freakin' easy!
As luck may have it, that week I randomly got a 10-pound bag of organic cornmeal as part of my local food coop. And what does one do with a 10-pound bag of cornmeal you ask? Well, one decides to get over her fear of polenta and get to work! So I googled a few vegan polenta recipes and…
Need an easy-peasy dinner idea? Try my Simple Polenta recipe!
Click To Tweet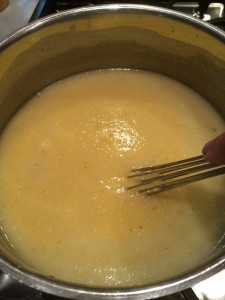 Oh-my-lanta was it easy-peasy!
Literally,
Boil water.
Add bullion cubes.
Whisk and slowly add cornmeal.
Yup – that's it folks, that's all she wrote.
And it takes literally all of 5 minutes!
And, and, the best part is – my kids love it!!!!
Everyone loves it their own way. Sometimes with red sauce, sometimes with bbq sauce, sometimes plain, sometimes with pesto, sometimes with ketchup, sometimes with salad dressing (crazy, I know) and the list goes on and on. The good news is that everyone is happy to eat it, because it's basically a base for their favorite sauce.
So give it a try and let me know what you think in the comments below! I love learning from other mamas!
XO,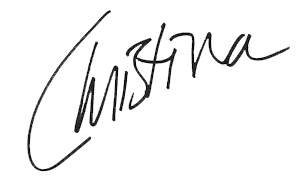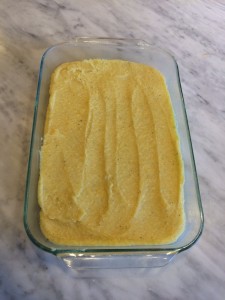 Simple Polenta
2015-12-11 16:50:19
Ingredients
6 cups water
1 ¾ cup cornmeal
2 vegan boullion cubes
1 tbsp dried Italian seasoning (rubbed in the palm of your hand to bring out the oils)
Instructions
1. Bring water to a boil.
2. Slowly add polenta to pot (while stirring constantly) ¼ cup at a time.
3. Continue to stir with flat whiskuntil the polenta is smooth and all lumps are removed.
FYI - you do not have to be a master chef - if you have lumps - it's ok, just get as many out as you can and leave the rest!
4. Either serve immediately for a porridge like consistency or
5. Coat 9" x 12" pyrex pan with cooking oil and pour cooked polenta evenly in pan.
6. Bake at 350 for 20 minutes
7. Allow polenta to cool for about 10 minutes then cut into 3x3" squares.
Christina Neuner https://www.christinaneuner.com/