I love the farmers market! I love the people, I love the smells, I love the colors and I love trying new food. But most of all, I think the food tastes so much better when it is local.
One of my favorite farmers market food is tomatoes. Y.U.M – I could literally live off of them. They are breath takingly beautiful, they smell amazing and they taste completely different than the ones you buy at the grocery store.
I am lucky to live where I live to have so many amazing farmers using such unique heirloom seeds that produce foods so beautiful that you almost don't want to eat them.
Because the food is often so bright and vibrant, I hate to cook it down and watch it's colors diminish. Which is how the heirloom tomato basil pasta came to be…
September in Maine is tomato season. September is also, back to school, soccer, tired kids and new routines. Since I always go a little tomato crazy when they are in season, you can probably bet some good money that I'll serve them in one shape or form at almost every meal. Which also means that I have to come up with new and creative to use them so that they little people of the house don't revolt!

One fall night a few years ago, after rushing home from soccer with tired kids, I threw together (what my kids call) tomato pasta and it was a huge hit. It really stemmed from me having nothing else in the house to eat with hungry, tired kids and knowing that they wouldn't complain if it had a noodle attached to it and it's been a staple at our house ever since.
Try it and let me know what you think – I love learning from other mamas!
xo,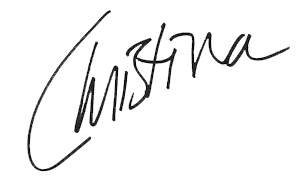 Farmers Market Tomato Basil Pasta
2015-09-24 19:31:37
Ingredients
8 farmers market heirloom tomatoes (any colors you like - I love to get a mix, red, pink, orange, yellow and green)
10-15 leaves fresh basil
3 cloves of garlic
2 tbsp olive oil
1 tbsp salt
Fresh cracked pepper to taste
Instructions
1. Cook pasta according to package directions
2. Add olive oil to pan and place on low heat
3. Finely chop or grate (I live this microplane) garlic and place into heated pan
4. Rinse tomatoes and rough chop into 1 inch cubes
5. Place tomatoes into pan and allow them to cook just until they start to breakdown
6. Pile basil leaves on top of one another, roll lengthwise and cut into ribbon strips.
7. Place basil in sauce and stir - cook for another minute or two to let the oils infuse
8. Drain pasta (do not rinse) and add to sauce.
9. Mix to coat and serve with a side salad
10. Dinner is done!
Christina Neuner https://www.christinaneuner.com/